Elevating Surveillance: Unveiling the Power of HIKVISION DS-2CD2686G2-IZS and DS-2CD2686G2-IZSU/SL
Elevating Surveillance: Unveiling the Power of HIKVISION DS-2CD2686G2-IZS and DS-2CD2686G2-IZSU/SL.In a world where security takes precedence, HIKVISION network cameras has emerged as an unrivaled force, continuously raising the bar with its innovative surveillance solutions. This article unveils the cutting-edge features of two exceptional products, the HIKVISION DS-2CD2686G2-IZS and DS-2CD2686G2-IZSU/SL, designed to transform the landscape of security and surveillance.
HIKD Partnership: A Strong Alliance for Secure Tomorrow
Before we delve into the remarkable features of these products, it's imperative to acknowledge the pivotal role played by HIKD as a key collaborator with HIKVISION. HIKD's commitment to excellence and partnership reinforces HIKVISION's status as a global leader in the industry.
HIKVISION DS-2CD2686G2-IZS: Precision Redefined
The DS-2CD2686G2-IZS is a testament to HIKVISION's dedication to pushing boundaries. With an impressive 8 MP resolution, this varifocal bullet network camera ensures unparalleled imaging quality. The motorized varifocal lens simplifies installation and monitoring, making adjustments effortless. Powered by DarkFighter technology, it guarantees exceptional low-light performance, ensuring clarity in all lighting conditions.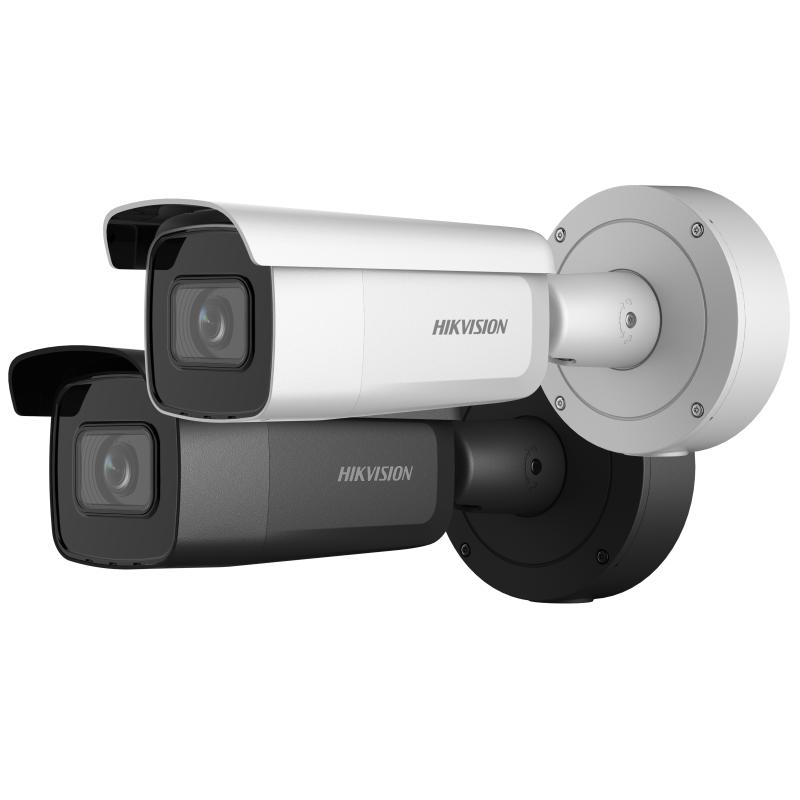 Thanks to the 120 dB true WDR technology, this camera delivers crystal-clear images even in challenging backlit environments. Deep learning algorithms enable precise classification of human and vehicle targets, enhancing the camera's intelligence. The presence of audio and alarm interfaces extends its functionality, facilitating real-time communication and response. Moreover, its water and dust resistance (IP66) and vandal-proof build (IK10) make the DS-2CD2686G2-IZS a robust solution for various scenarios.
HIKVISION DS-2CD2686G2-IZSU/SL: Securing with Authority
The DS-2CD2686G2-IZSU/SL takes security a step further by integrating strobe light and audible warning features. With an 8 MP resolution and powered by DarkFighter technology, this camera ensures exceptional imaging quality. The 120 dB true WDR technology maintains image clarity against strong backlight scenarios.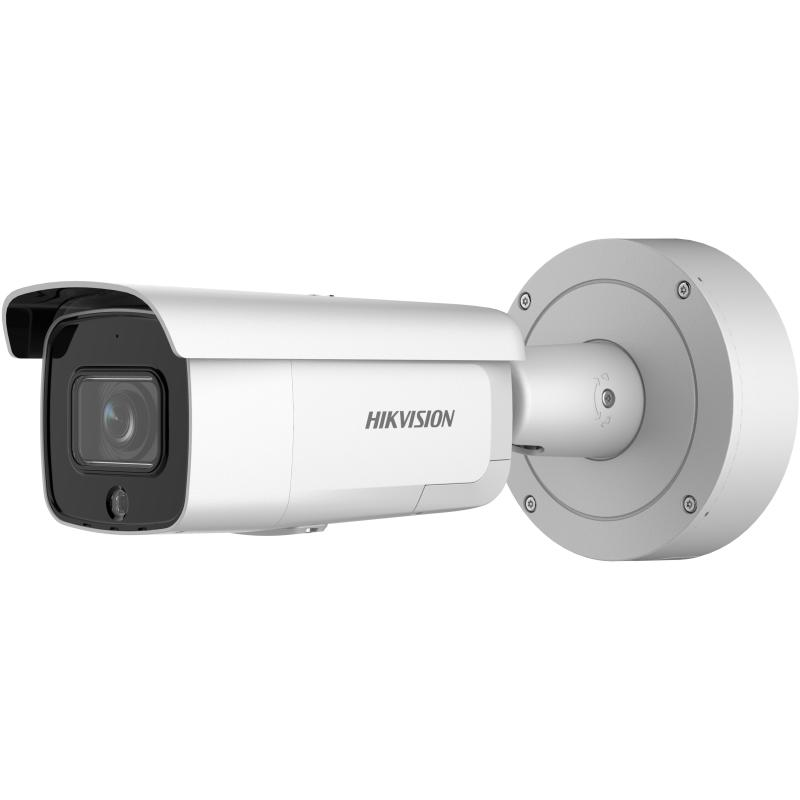 The active strobe light and audio alarm functions act as a formidable deterrent, warning intruders and preventing breaches. Real-time two-way audio communication enhances security response capabilities. This camera's water and dust resistance (IP66) and vandal resistance (IK10) ensure its durability even in challenging environments.
Revolutionizing Surveillance with HIKVISION
In a rapidly evolving security landscape, HIKVISION's DS-2CD2686G2 series signifies a monumental leap in surveillance technology. With HIKD as a trusted collaborator, HIKVISION continues to shape the future of security, delivering solutions that empower individuals and organizations to safeguard their assets.
Whether it's the DS-2CD2686G2-IZS with its precision and clarity or the DS-2CD2686G2-IZSU/SL with its proactive security measures, HIKVISION's commitment to excellence is evident. These products redefine the possibilities of surveillance, offering peace of mind in an increasingly complex world. As we embrace the digital era, HIKVISION stands at the forefront, redefining security one innovation at a time.
About Author